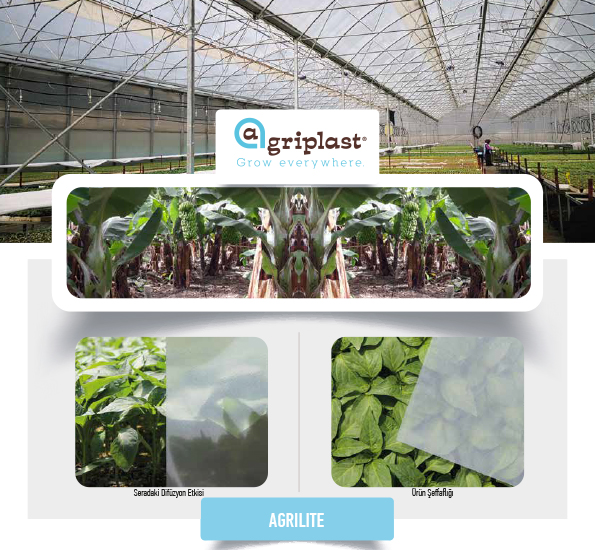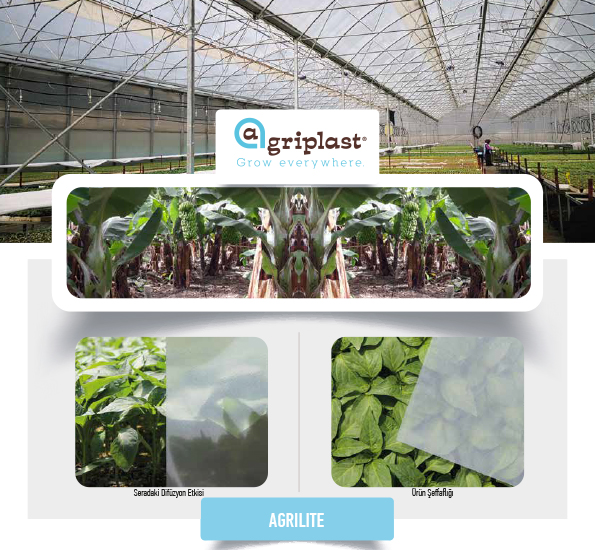 AGRILITE is a special product with air bubbles in it, made of EVA with 5 or 7 layers.
The features we guarantee for AGRILITE:
High flexibility
High light transmission and clarity
Excellent light distribution and diffusion
Extraordinary warmth
Very high mechanical strength
AGRILITE is an ideal product for all kinds of climates, regions, crops and greenhouses.
In addition, AGRILITE is an excellent solution especially for banana greenhouses.