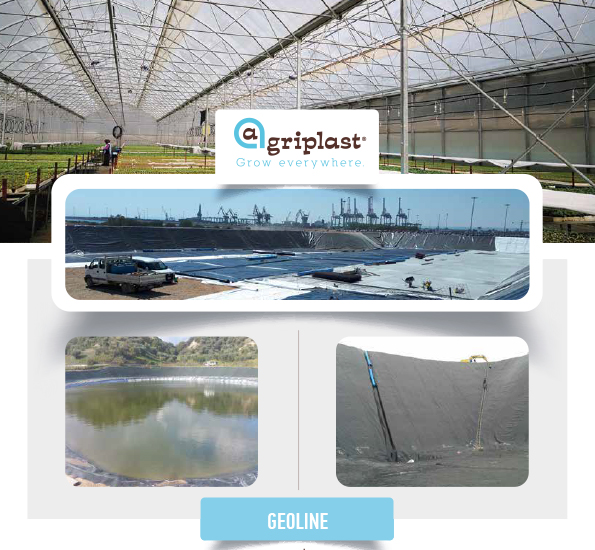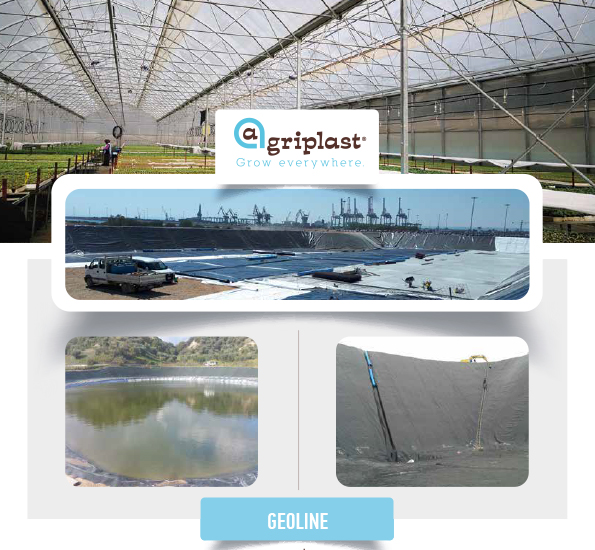 Geoline HDPE
Geoline 3K is produced with a 3-layer technology and is offered with various options.
The product surface can be produced in either smooth or improved bonding versions. In the latter, a rough texture is printed on one or both sides.
Reference standards:
Smooth surface geomembrane complies with UNI 11309
Rough geomembrane complies with UNI 11498-2013
Standard colors: black, black / green and green.
GEOLINE 3K features:
Mechanical properties: Agriplast mechanical properties are higher than standard properties due to its special formulation.
Weldability: Geoembrane has excellent weldability in both smooth and rough versions.
Barrier: Negligible gas and liquid permeability, high resistance to aging and stress factors according to UNI 11498-2013 standard.
AGRIPLAST MANUFACTURES ALL HDPE GEOMEMBRANES CATEGORIES FOR COMMERCIAL APPLICATIONS:
As a building material for pools and embankments, geomembrane complies with UNI EN 13361 and UNI EN 13492 standards.
As a building material for channels, geomembrane complies with the UNI EN 13362 standard.
Geomembrane complies with the UNI EN 13491 standard as a building material for tunnel and underground structures.
As a construction material for landfills, geomembrane complies with the UNI EN 13493 standard.
All HDPE GEOMEMBRAN types of Agriplast have CE certification.