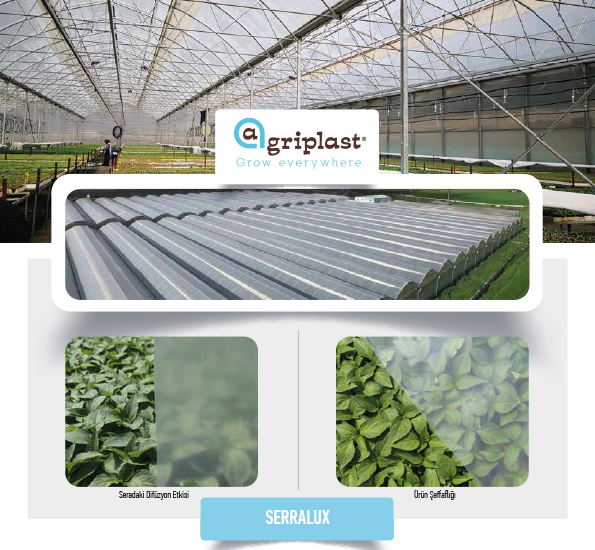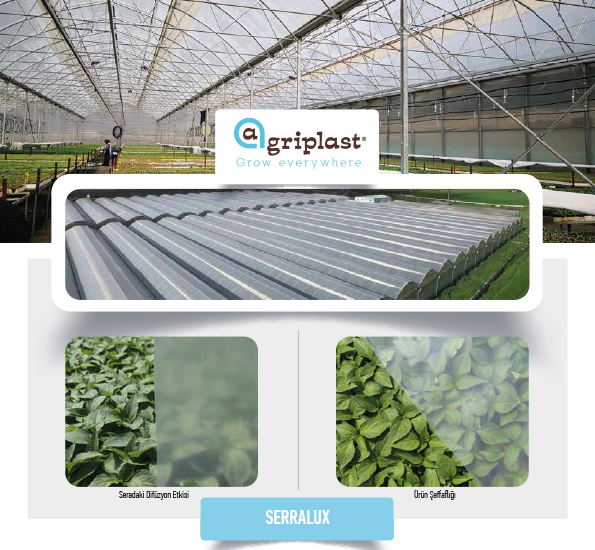 SERRALUX is a greenhouse cover designed especially for hot climates and greenhouse cultivation in the autumn - winter period. At the same time, it is a very suitable product for spring and summer greenhouses in cold climates.
Excellent mechanical properties

Very high resistance to aging oxidatives

Very good light transmission with high light distribution

High heat effect

Efficient control of high and low temperatures

It can be used in all greenhouse types and products.